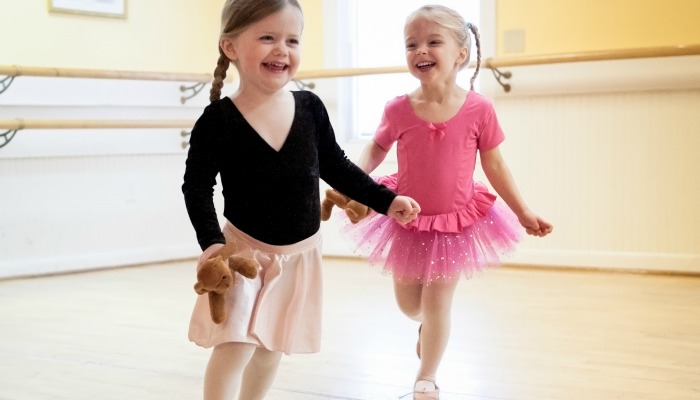 THIS IS A NON-RECITAL CLASS. Tuition includes dancer and caregiver.
The Baby Dance with Me class is the perfect introduction to music and movement for the very young child, aged walking through age 3, who is not ready to separate but is ready to explore a nurturing learning environment. The basic elements of dance are introduced in a positive and loving way using props such as scarves, stuffed animals, musical instruments, and costume effects.
Parent/Caregiver (in comfortable clothing) and children participate together throughout the class. Have questions? We'd be happy to answer them for you. We look forward to welcoming you to our studio.
*We welcome new students and caregivers into this program throughout our entire school year.