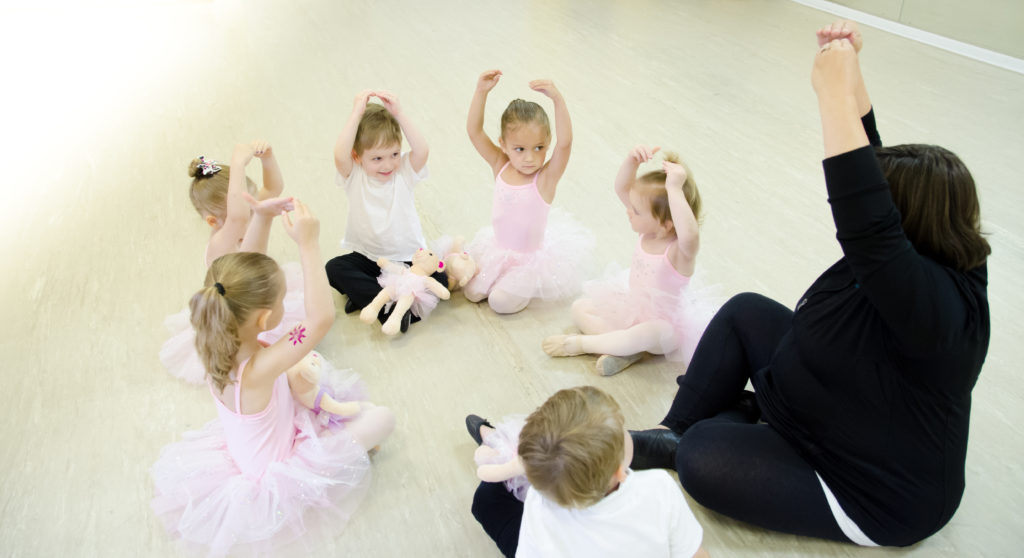 We are an award-winning studio with a commitment to age-appropriate dance education. Our pre-school program is designed for children aged one through five with an emphasis on learning the foundation of dance skills while also having fun! Our faculty are lively, experienced teachers with an early childhood emphasis in every aspect of class using the Twinkle Star Dance™ curriculum. Plus they are moms themselves, so they understand exactly what young children need.
All classes are either 1/2 – 3/4 hour in length and include a variety of music and movement that children can easily relate to. The wonder of dance is explored within the gentle discipline of a positive classroom environment.
Our programs develop the creativity and self-expression in the very young dancer!
Our studio school year calendar year runs from Sept 11, 2017 – June 17, 2018. We welcome new and returning students during the summer and from September through January in classes where space is available. 
All dancers in performing arts classes are invited to participate in our annual recital, "Showtime: A Celebration of Dance" June 16 & 17, 2018. This optional performance is a wonderful experience for dancers and and highly recommended for our performing arts classes.
View our entire studio class schedule here or view all preschool classes below:
Non-Recital Classes

Performing Arts Classes