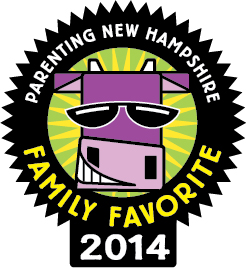 PARENTING NEW HAMPSHIRE MAGAZINE NAMES KATHY BLAKE DANCE STUDIOS "FAMILY FAVORITE" AWARD RECIPIENT
Amherst, NH – September 12, 2014 – Kathy Blake Dance Studios of Amherst, NH has been selected by the readers of Parenting New Hampshire as a "Family Favorite" award recipient for Family Favorite Dance Studio.
The Family Favorite awards, now in its fourth year, is an award program that recognizes family-friendly businesses, services and places in almost 60 categories – as chosen by the readers of Parenting New Hampshire magazine. Categories included Out & About, Baby Stuff, Birthday Fun, Shopping, Activities & Learning, Family Services and Restaurants.
"The Family Favorites' award program recognizes those places, people and things that make New Hampshire a great place to raise a family," said Melanie Hitchcock, editor of Parenting New Hampshire. "Whether it is at child care center, the library or the playground, parents give each other advice on what and who is the best. The Family Favorites contest gives them the opportunity to share that information with the wider public."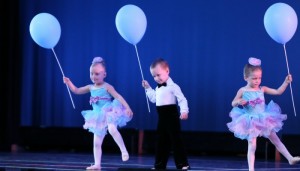 "Dancing is a wonderful way for children to express their creativity," said Kathy Blake, Artistic Director, "Children are young for such a short time and we are grateful to the New Hampshire parents who recognize that age-appropriate and fun dance programs are a healthy activity where movement and self-expression bring out joy in students."
The Family Favorite Awards voting took place online from June 1 through July 31, 2014. We received almost 1,100 votes over the two-month time period. The results of the reader's poll will appear in the October 2014 issue of Parenting New Hampshire.
Parenting New Hampshire is the state's premier parenting magazine and a resource for families who live in or visit New Hampshire throughout the year.
Parenting New Hampshire (parentingnh.com) is a publication of McLean Communications of Manchester, which also publishes New Hampshire Business Review, New Hampshire Magazine, NH Magazine's Bride, and New Hampshire Home. McLean Communications is a division of Yankee Publishing, Inc.
Kathy Blake Dance Studios of Amherst, NH (KathyBlakeDanceStudios.com) is known for it's high standards in quality dance training while fostering a fun and family-friendly atmosphere. Since 1974 they have been inspiring generations of dancers in the Souhegan valley. Offering over 100 weekly dance classes that inspire, instruct, and help dancers of all ages and experience reach their fullest potential.