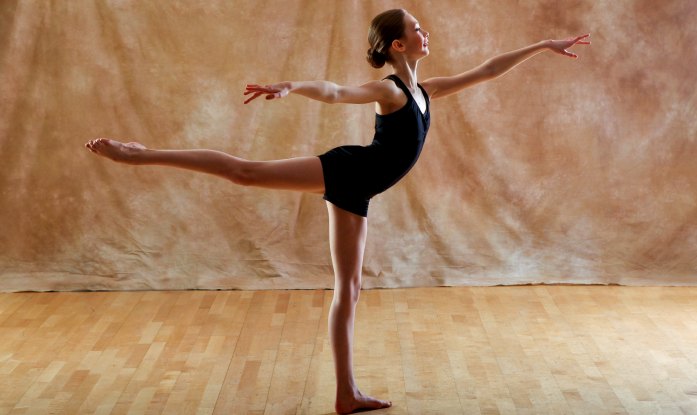 We believe that life lessons are learned at the studio and that dance is an important part of a child's full educational experience. Our summer dance intensive is designed for the student who is ready to take their training to the next level. Learn ballet, tap, jazz, contemporary, hip-hop and leaps & turns.  At Kathy Blake Dance Studios we are known for our high standards in quality dance training while fostering a fun and family-friendly atmosphere.
Dancers ages 8 – 18+ will benefit from:

Impeccable technical training in a nurturing environment
16+ classes per week
Trained professional faculty
The excitement and camaraderie of a shared passion for dance
Two Groups of age and experience offered:
(Teachers will place students in the appropriate group)

Dates, Times and Tuition:
Time: 9:00am-5:30pm, Monday – Friday
Dates: August 7th – 11th and August 14th – 18th
Age: 8 – 18+ (Two Groups of age and experience)
Limited Class Size: 20 per dancers per Level

A non-refundable, but transferable $50 deposit per week is due at the time of registration with balance due on June 30th.
Tuition: A total of four weeks of intensive programs are available: 2 Ballet Intensive and 2 Dance Intensive. Discounts for multiple weeks will be applied once your registration has been received.

$395 for one week
$595 for two weeks (Multiple weeks can be a combination of our Ballet Intensive & Summer Dance Intensive)
$840 for three weeks
$1040 for four weeks

Register early to secure your spot!




Sample Schedule:  (subject to change)

8:50-9:00am – Drop Off
9:00-10:15 – Ballet Group A/Contemporary Group B
10:15-10:30 – Snack break
10:30-11:45 – Ballet Group B/Contemporary Group A
11:45 – 12:30 – LUNCH/Video
12:30-1:45 – Jazz Group A/Leaps and Turns Group B
1:45 – 3:00- Jazz Group B/Leaps and Turns Group A
3:00-3:15 – Snack break
3:15 – 4:15 – Hip Hop Group A/Tap Group B
4:15 – 5:15- Hip Hop Group B/Tap Group A
5:30 PM Pick up

What to Wear:

Leotard (any color) and convertible or footless tights
Pink ballet slippers, jazz shoes, hip hop sneakers, and tap shoes (if you have them)
Bare feet for Contemporary dance

What to Bring:

Light snacks, a peanut free lunch, and drink (water is best) for break times
Water is available for purchase at our studios