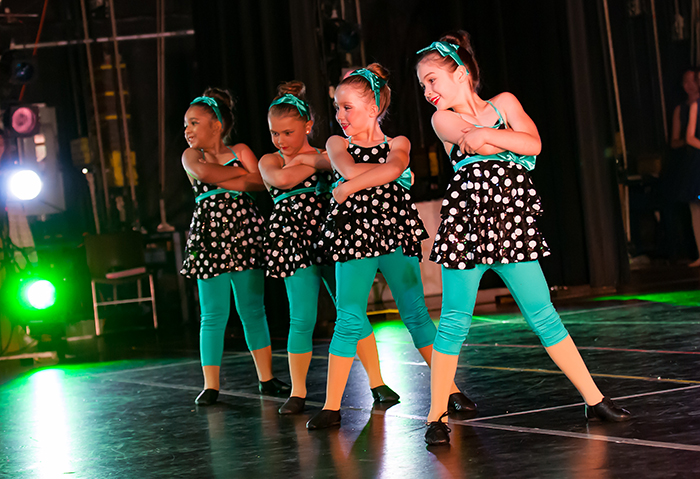 We are an award-winning studio with a commitment to age-appropriate dance education. Our recreational dance classes are designed for students age 5 through adult with an emphasis on learning the foundation of dance skills while also having fun!
Our faculty are lively, experienced teachers who have extensive training and a commitment to creating a supportive and encouraging atmosphere. Dancers may take as many or as few classes as they desire each week. We welcome absolute beginners as well as those with previous dance experience into our recreational dance program. Students may stay in any level for several years before advancing to a higher level.
Our studio school year calendar year runs from Sept 11, 2017 – June 17, 2018. We welcome new and returning students during the summer and from September through January in classes where space is available. 
All dancers in performing arts classes are invited to participate in our annual recital, "Showtime: A Celebration of Dance" June 16 & 17, 2018. This optional performance is a wonderful experience for dancers and and highly recommended for our performing arts classes.
View our entire studio class schedule here or view all recreational classes below:
The following classes are offered for dancers ages 5 to 12:
Twinkle Star Dance™ Curriculum (Kindergarten, Age 5-6)

ShowSTARS Dance™ Curriculum (Ages 6 to 12) (1st -12th grade)
Classical Ballet Curriculum
The following classes are offered for dancers 12 and up.