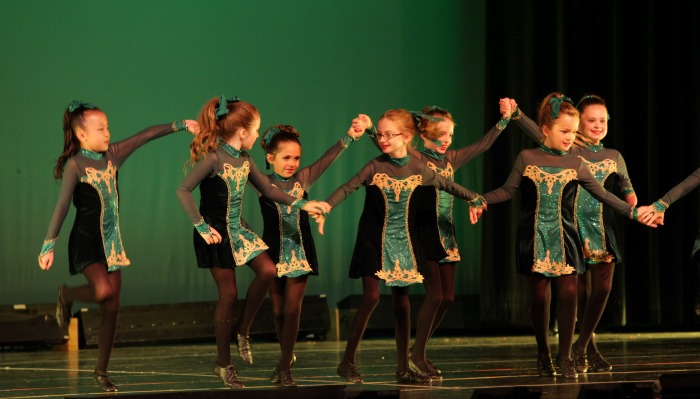 Irish step dance is comprised of solo and figure dances in this unique, entertaining, and beautiful style.  The class will build a strong base of skills from the very beginning to ensure precision, technique, footwork, good posture, and an appreciation of Irish music.
PRE-REQUISITES:  
Irish Step 1-2:  Beginner or has completed 1 full year of Irish Step
Irish Step 3: Must have completed 2 full years of Irish Step
Irish Step 4: Must have completed 3 full years of Irish Step
Our school year runs September – June. A student may join at any time from September through January if there is space available.

Click Here for Dress Code
To Order Ghillies Click Here
**Please do not order Ghillies until you have permission from the instructor.