"A Celebration of Dance!"
June 17 & 18, 2017
Groton Dunstable Performing Arts Center, Groton MA
Our commitment is to properly inform our parents and students on all information regarding Showtime 2017 for a smooth and enjoyable process.  Below you will find an outline of all upcoming recital details.
Location:
Groton Dunstable Performing Arts Center
Route 119, 344 Main St
Groton, MA 01450
Click here for directions
There will be at total of four performances:
Saturday,  June 17th – Matinee 1:00PM
Saturday,  June 17th – Evening 5:00PM
Sunday, June 18th – Matinee 12:00PM
Sunday, June 18th – Matinee 4:00PM
Recital T-Shirts: – Help support the KBDS dance team.

$15.00 – Get you "Showtime 2017" souvenir t-shirt.
Every student participating in the recital is listed on the back.
Click Here to download an order form.  Also available in the office.
Cash or Check ONLY – Checks made payable to "Fundraising for Dance"
DEADLINE to Order is Saturday May 13th.
Ticket Ordering Information:
NOTE: Dancer show dates and times will be announced in January 2017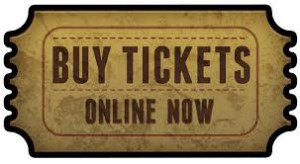 Click Here for Frequently Asked Ticket Questions
Click Here to confirm your dancers Showtime
Online ticket sales begin Wednesday, May 17th at 6:00am and end Wednesday, June 14th at 11:55pm.
Online purchasing will be done here through the KBDS Showtime page from Dance Recital Ticketing.
Ticket Price:  $18 Adult (13 and older)  $12 Children (12 and under), Children 3 and under may sit on your lap and do not need a ticket.
Handicapped seating is available and clearly labeled on the seating chart.
Request for Parent Helpers:
We appreciate our parents who help us create a safe and happy environment backstage.  It is fun and rewarding to volunteer your time and without your help the show could not go on!
If you do become a parent helper you get to watch the entire show from the closed circuit monitor and you are able to watch your child perform from inside the theater.
An email from "Sign Up Genius" will be sent out the first week of May.
Baby Ballet and Tap & Ballet (Age 3-4) classes do not need a parent helper, because they stay with parents for the entire show except when dancing on stage.
Hairstyle/Tights/Shoes Master Sheet:
Click Here – Hairstyle/Headpiece, Tights color, Shoe style
Hairstyle visual – Top Knot vs Bun Click Here
Tap Ribbons for preschool classes will be handed out with your costume or at dress rehearsal (if applicable)
Stage Make-up Instructions:
Dress Rehearsals Information:
In studio Dress Rehearsal begins Friday June 9th and continues through Thursday June 15th.   Click Here to confirm your Dress Rehearsal time.
Technical Dress Rehearsal at the Theatre, Friday June 16th.  The purpose is to set lights and staging as well as manage quick changes.  (Teen/Adult and Dance Teams only)
Photography and Video Information:
Clix Photography will be at the studio during dress rehearsal week Friday June 9th – Thursday June 15th to take individual and group photos.  Pre-Order Online by Wednesday June 7th on their website (www.clixne.com,  Enter code:  kbds)
Videographer this year will be GOODHEART Media Services.  Pre-Order you DVD or Blu-Ray by Thursday June 15th and pay only $25!  All videos after the 15th will be $32.  CLICK HERE to download the order form.
Action Photography: Recital action photos are posted for viewing and purchase! Thank you to our own Nancy Constantine & Jane King for capturing so many beautiful moments from Showtime 2017. You can view the galleries here: http://nancyconstantine.photoshelter.com/archive

Use this password to access all galleries: KBDSrecital2017
Each show is organized into galleries: Sat 1 PM, Sat 5 PM, Sun 12PM, Sun 4PM

There are prints, downloads, and packages available for purchase from Jane & Nancy. Enjoy, the memories are priceless!
Theatre Arrival Instructions:
Presentation Roses:
A limited quantity of roses will be available for purchase in the lobby on the day of the event.