At Kathy Blake Dance Studios we are known for our high standards in quality dance training while fostering a fun and family-friendly atmosphere. Since 1974 we have been inspiring generations of dancers from Amherst, Milford, Hollis, Merrimack, Brookline, Nashua and the surrounding towns in the Souhegan Region. You can count on our supportive and encouraging faculty and staff to share the joys of dance education in a disciplined, yet positive environment. Our goal is to provide dance classes that inspire, instruct, and help dancers reach their fullest potential. Students have outstanding performance opportunities from our annual crowd-pleasing recitals to participation on our dance teams. We strive to make your dance class the highlight of your week!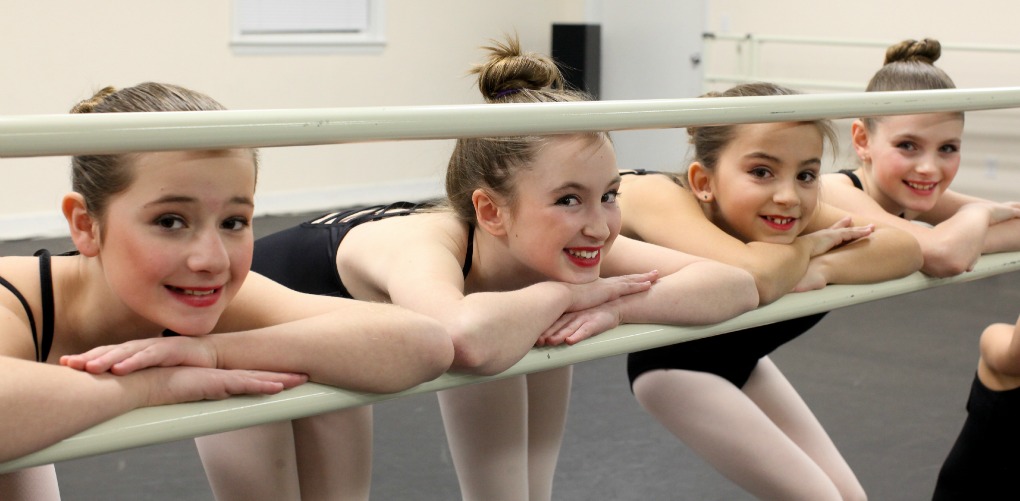 We have four beautiful, clean state of the art studios at our location that are designed with professional dance floors, full mirrored walls, custom built barres, sophisticated sound systems. The comfortable, clean, user-friendly waiting rooms make the time you spend at our studio pleasant… Read More
When it comes to great dance teachers, we have you covered! Supportive, encouraging, inspiring, and truly dedicated to bringing out your fullest potential. Our team of talented, trained teachers provide a diverse learning environment for our students of all ages and experience. Get to know our teachers here.
We believe that life lessons are learned at the studio and that dance is an important part of a child's full educational experience. We are a vibrant arts community devoted to professionalism and excellence in our classes, administration, performances, and general operations. Find out why we're celebrating 40 years strong!