Learn to dance or try a new style this summer. Have fun and make new friends!
Baby Ballet Age 2-3
The Baby Ballet class is a magical introduction to dance for the 2-3 year old child. A fun filled half-hour class that engages the child in age appropriate activities incorporating drama, music, props, educational coloring pages along with the excitement of basic dance steps, creative movement, and vocabulary.
Times and Tuition:
Time: 4:45pm-5:15pm
Dates: Wednesdays July 26th, August 2nd, 9th & 16th
Age: 2-3
Tuition: $50 for the 4 weeks by June 30th, $60 for the 4 weeks after July 1st
Limited Class Size: 10
What to Wear:
Light pink or Lilac skirted Leotard and tights
Pink leather or canvas ballet slippers
Tap & Ballet Age 3-5
This combination class teaches the fundamentals of tap dance and the basics of classical ballet to introduce young dancers to the joys of rhythmic movement and the elegance of ballet. Age appropriate work is introduced in both disciplines each week that develops the young dancer in a fun, creative and systematic way.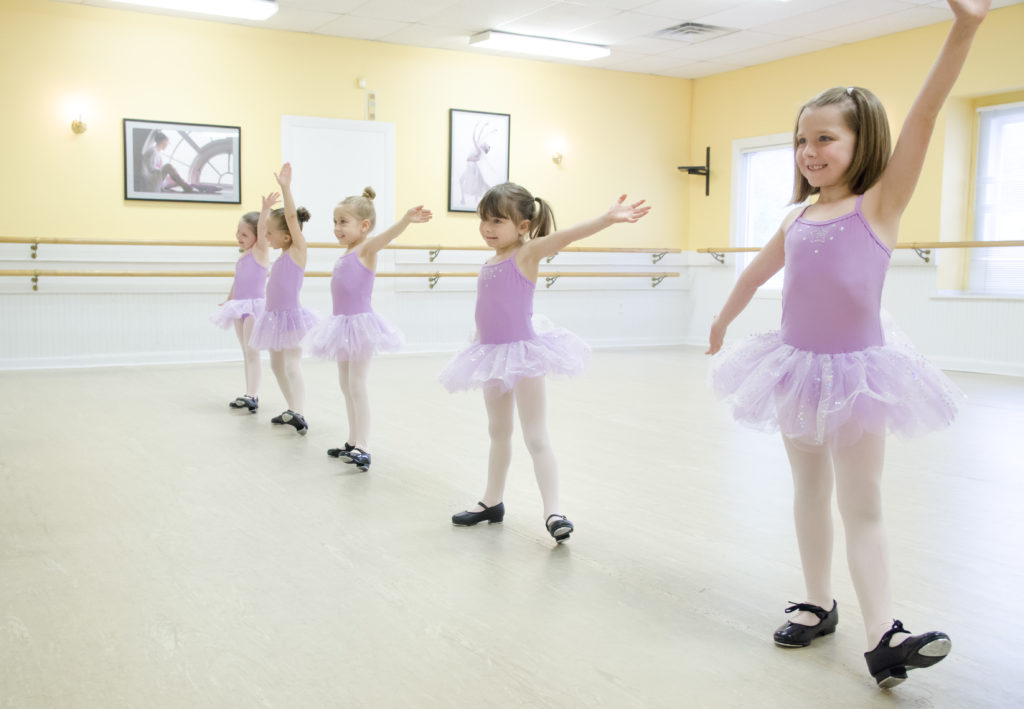 Times and Tuition:
Time: 4:00pm-4:45pm & 5:15pm-6:00pm
Dates: Wednesdays July 26th, August 2nd, 9th & 16th
Age: 3-4 and 4-5
Tuition: $60 for the 4 weeks by June 30th, $70 for the 4 weeks after July 1st
Limited Class Size: 12
What to Wear:
Light pink or Lilac skirted Leotard and tights
Pink leather or canvas ballet slippers, and black Tap shoes